ABOUT MARK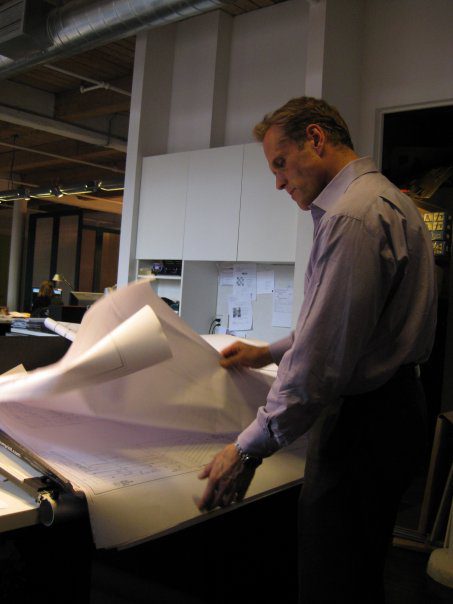 Mark Holmquist is an architect in New York City with over 20 years of experience. A graduate of the University of Pennsylvania, he earned a Master of Architecture degree from Penn Design where he was a recipient of the Dales Fellowship. He also earned his Bachelor of Arts degree from Penn, majoring in the Design of the Environment and the History of Art, focusing on Architectural History and allied Decorative Arts.
While at Penn, Holmquist was influenced by the legacy of architect Louis Kahn appreciating his use of simple and classic geometry. Upon graduation, he became an intern architect at Mitchell–Giurgola Architects, a firm known for its classic modern forms emphasizing beauty from function.
Upon moving to New York, Holmquist worked in the offices of prominent firms such as Mitchell-Guirgola, B–5 Studio, Interior Designer Stephen Sills, and S. Russell Groves Architect. In 2001, he joined Drake Design Associates as the lead designer for architectural interiors which include Residential, Commercial and Institutional projects. Drake is known for his use of color and innovative combinations of materials to create witty and glamorous rooms. In this regard, Drake has been influential on Holmquist as a designer. While at Drake Design Associates, his client roster included leaders of the international business community and national political figures. Some of the images on this site are from Holmquist's collaboration with Drake.
During his 13-year tenure at Drake Design, Holmquist formed Mark Holmquist Architect becoming fully responsible for the DDA's constructed projects. He is highly experienced in the technical and legal aspects of NYC renovations having successfully worked with the boards of some of the city's most stringent cooperatives.
Holmquist's approach to design starts with a functional analysis of the clients needs complimented with an intuitive examination of the existing space or site. He believes in choices appropriate to the place and client, choosing to draw upon many architectural precedents rather than a particular style. He aims to create timeless and charismatic forms and spaces which enrich the lives of his clients.
He is licensed to practice Architecture in the states of New York and New Jersey and is a Leed (Leadership in Energy and Environmental Design) accredited professional as well as a member of the AIA